The energy crisis in Europe resulting from Russia's invasion of Ukraine has once again demonstrated how dependent we are on an energy source controlled by very few countries in the world. Europe is now heading towards an uncertain winter; although the weather has been gentle so far, low temperatures will eventually come, and many people will struggle to keep warm.
The sabotage of the Nord Stream pipelines in the Baltic Sea at the end of September added a Bond-esque twist that wasn't on anybody's forecast for this year. Now it is clear that even a hypothetical change in political relations with Russia will not restore the gas supply in time to cope with the low temperatures or to replenish gas reserves for next winter.
We took a road trip with Timothy Whelan (Carlow, Ireland, 1978), a subsea mechanical engineer who works in deep water oil and gas extraction, to understand what the picture looks like in the eyes of an expert in the field.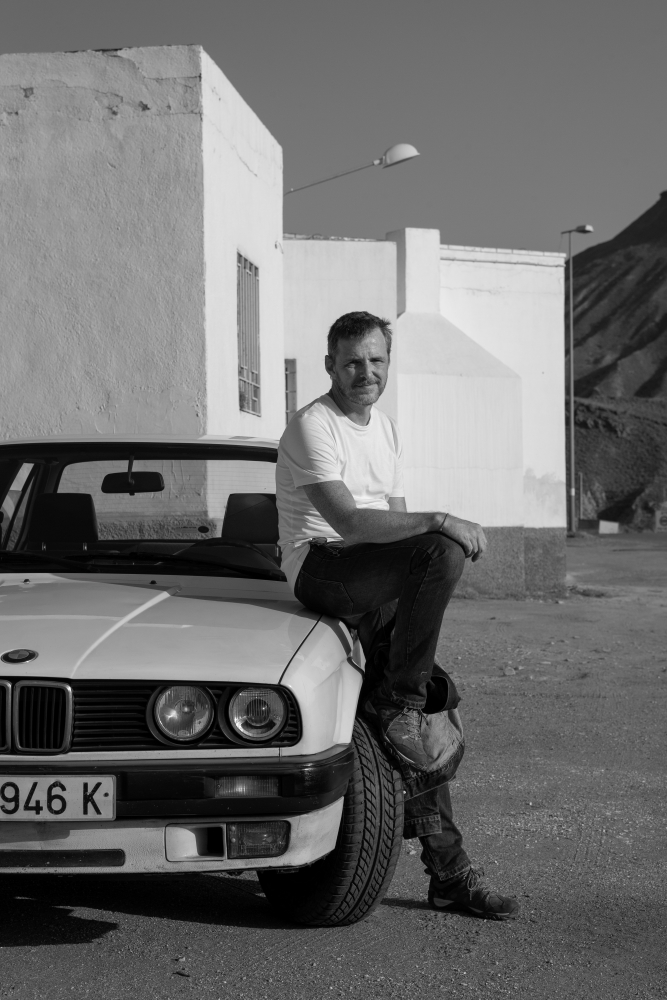 SciGlam: Why did you choose to become a subsea mechanical engineer?
Timothy Whelan: Really, I didn't have a special predilection for this type of job—I just needed a job. I went to college to study mechanical engineering and, when I finished, I tried to get a hundred different jobs. I did many interviews and I finally got two offers. I chose oil and gas because they offered me a lot of traveling with the job. I had never really traveled before, so I found the job more interesting.

Have you travelled a lot?
I have done, yes. I've traveled constantly for ten years. I spent two years in Paris, almost two years in Nigeria, two years in Italy, about a year in Cyprus, and then I went on a lot of small trips to lots of different places.

What exactly does your work entail?
My work has changed a lot. When I began in 2007, I was a design engineer working on oil field development under the sea. I designed raisers, which are basically flexible pipes that come from the seabed to whatever there is on the surface.
All that changed around 2012 to 2013, when there was a big oil-price crash. The price was so low that the cost of getting one liter out was higher than the cost you could sell one liter for, so the industry stopped investing in explorations of new oil reserves. The sorts of work we were doing at the time were big development projects, so we started doing smaller projects like oil import in ports. Think of an oil tanker coming into a port, the process of getting the oil onto the shore… We developed these types of infrastructures.
And now it has changed again. I'm still doing that a little bit—mainly gas, not so much oil. But we are much more involved in water desalination plants—creating flexible pipes for water intake—which is also bad for the environment. You take seawater and 60% of that water becomes fresh water, but the remaining 40% comes back in as concentrated salty water.
The water thing I do it mainly for plastic factories (they consume a significant amount of water.) The other project we are involved in is the production of hydrogen as a source of fuel. It is a big thing at the moment, lots of companies are involved.
They call it green hydrogen and they intend to sell it as green fuel because it doesn't have carbon emission when you burn it, but they do use desalinated water to make it. They create hydrogen from desalinated water using electricity that comes from wind—from big wind turbines. Basically, you hit the water with electricity and turn it into hydrogen/oxygen and then you get hydrogen. But I don't believe that hydrogen is ever going to be used as a fuel. This is just my personal opinion, but it's dangerous. It explodes a lot easier than oil explodes.

The industrial sector seems to be investing more and more in renewable energies. Should we be optimistic about it?
Yes, big oil companies are switching to greener energies, but are they really? They want to be seen doing that for the sake of public opinion—there is a push to move away from oil.
Gas is a little bit different, but oil is dirty work now. You don't see big oil developments like there used to be, not only because of the price but because of the public perception. It has a bad reputation. For example, some of my colleagues at the company are working on designing cables for offshore wind energy infrastructures—it has similar mechanisms to the flexible pipes we develop for desalination plants. But all that is still big industrial stuff so, is it ecofriendly? By its nature, I would say it's not; it's better than extracting petroleum, but still not ecofriendly.
And in terms of ownership, everything belongs to a small number of companies. Oil companies own most of the wind companies. They completely control the energy business. We don't have a choice where our electricity comes from. It just comes from where it comes from. We just plug in the television and that's it.

The reality is that oil is still being used; oil is in plastic (more than 90% of plastics contain oil), carbon fiber, resin, make-up, shampoo… Oil is being used everywhere; people think about cars, but I think about plastic and cosmetics.
Oil is being used everywhere; people think about cars, but I think about plastic and cosmetics.
We have always heard that oil is a limited resource and that, eventually, we will run out. Is this true?
There is this general belief that oil is going to end, but it may not. I read a book about the peak oil theory by geologist M. King Hubbert, who in 1956, predicted that peak oil extraction would happen in the '90s. But this wasn't correct; there are new oil reserves discovered all the time, especially now that we have the ability to go deeper and deeper into the ocean. The deepest wells when I started were 3000 meters, now they are pushing down to 4000 meters. The technology to extract oil and gas is also increasing, so I honestly believe that we will destroy the atmosphere long before running out of oil or gas.

In any case, the focus has gone more into gas—it's easier to get than oil. It comes in smaller packages. You can drill 20 gas wells and each of these wells lasts for a year. It's about small development, oil tends to be bigger development and deeper water, and also deeper drilling to get to it. But it never stopped, I don't ever see a time where we will not have any.
Regarding the current energy crisis in Europe, what are the short-term options for this winter?
It's a difficult problem to solve for Europe because they need to get the gas from someone else. Especially for Germany. They use gas for generating power but also for heating people's homes; I don't know what they are going to do, really. Many people are going to be cold.
The thing is that there is enough gas in the world to compensate for the loss of the Nord Stream, the problem is that there isn't any infrastructure ready to import it—they don't have any land-based pipelines (there is a plan for a gas pipe coming into Turkey, but it hasn't been built yet.) For now, the only choice for gas supply comes from the sea via boat, but they have to build specific facilities in ports to take it to the shore.
France is making an emergency facility at the moment; some of my colleagues are involved in it. It's a fairly simple process, they bring LNG (liquified natural gas) in boats, and what they have to build are the terminals to unload the gas. It could take about two years, including the design and the building process, but it's going to be crazily expensive for everybody. Obviously, it is more expensive to take gas from a ship than it is to take it from a pipeline because a pipeline is always there, once you build it there it is. From ships, first you have to build the ships themselves, then they have to cross the ocean, which can take several weeks; and, finally, because the gas comes in as liquid, you have to convert it into gas again, so you have to build a terminal called an FSRU (floating storage and regasification unit), which is another boat.
We plan to build one in Ireland. Greece has also been building a terminal. For 5 or 6 years prior to this crisis, building these terminals has started gaining popularity all over the world—but the one in France, in Brittany, is a direct response to current world events. Specifically, building a gas import terminal and a power station in the same place is a very popular practice. They are very fast to build, and the argument is that gas is less bad for the environment than burning oil or diesel.
The future is all about power generation. We cannot survive without electricity because everything runs on electricity, even our money.
But in terms of this crisis, there is not a short-term option; we are going to have a very difficult winter. I am going to have less money for sure, I know my electricity bill is going to be crazy.
Norway, Canada, and the US are willing to support Europe in this energy crisis. Is this feasible?
Canada and Norway produce a lot of gas but there is a distribution problem. So, all they can do to help is control the cost of gas. There is going to be a big problem in the short-term.
And in the long-term?
The future is all about power generation. We cannot survive without electricity because everything runs on electricity, even our money. So, if we can find a way of producing electricity that doesn't involve carbon dioxide or crashing the entire planet, we can fix the problem.

I personally believe the solution is a combination of solar and nuclear energy—as clean as you can get nuclear energy. It is less risky if you have both a politically and geologically stable country. But my favorite option is solar; it is ultimately where all the energy comes from. Although there are still problems with solar power as well: the materials that photovoltaic cells are made of all have to be mined… This applies to all renewable energies; they all use rare minerals that have to be taken out of the ground, with all the consequences that that process has for the environment. I may sound very pessimistic but, with the population level we have, we won't find a solution that doesn't poison the planet.

What about hydropower?
Hydro is amazing, but it is location specific, and you still have to build massive buildings. Besides, now you can no longer rely on water. This year, the Hoover Dam on the Colorado River and the Three Gorges Dam on the Yangtze River in China (the world's biggest hydroelectric facility) have been reduced to around 20 to 30% of their power production because of drought.
The recent news that nuclear fusion is possible has made us wonder if we are really at the beginning of the end of the fossil fuels era.
Nuclear fusion is very promising—it doesn't cause pollution—but it will be a while before it's commercially available, I would say.
One last question. How does it feel to have dedicated your career to such a polluting industry?
When I took this job, I had friends saying I was part of the problem. I said: "yes, maybe I am, but so are you, your holidays, your house, your car, your shoes, your hair. I do feel very pessimistic about the whole thing. I don't think there is a solution for climate change.
The goal that we have to limit the temperature increase to less than 2 degrees Celsius… I don't think that's going to happen. We as individuals do have some power, but it is almost nothing compared to industry. The only way to change is through governmental change and regulation of industrial waste. I don't see the end of oil in our lifetime. I think climate change will catch up to us first.
You already know about all these agreements, like the Kyoto Protocol, to reduce carbon emissions. Well, in the end all countries increased their emissions. The only countries that have decreased their carbon emissions are countries like Iraq, Afghanistan, or Congo… All of them are countries that were at war; they lowered emissions because they were killing each other.
I honestly don't see a solution. The reality is that to live the way we live we need this stuff. Our job is supper demanding; we are trying to hire engineers all the time. If our society stays the way it is—with consumerism and all that kind of stuff—there is no way that we will ever stop extracting oil. We may just stop burning it.